Boats
NEWS
2016 European Product Design Award Gold
16. March 2017
The GanzBoats Ovation 7.6
With its Ovation 7.6 Ganz has set an example. An example of how a modern function driven designed deck layout on a motorboat should look like. Ganz wants to be different, but not only different. The aim is to provide exiting, relaxing, comfortable but safe days on water.
The Ovation 7.6 delivers despite its elegant lines breathtaking driving pleasure even in rough conditions. The opening stern allows easy and fast boarding. With the full freedom of movement on the one deck level and the elegant stair to the fore deck it is a perfect supporting vessel to any yacht.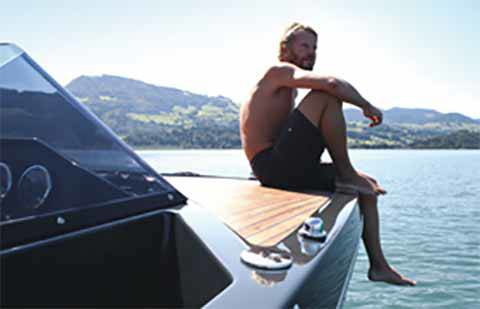 Be part of the Ganz-Community at get allways the latest news first.

Discover the latest Ganz movies.